Chimanimani - Bouldering Paradise Found
By: Deidre Pieters
Exploring Chimanimani with JRGear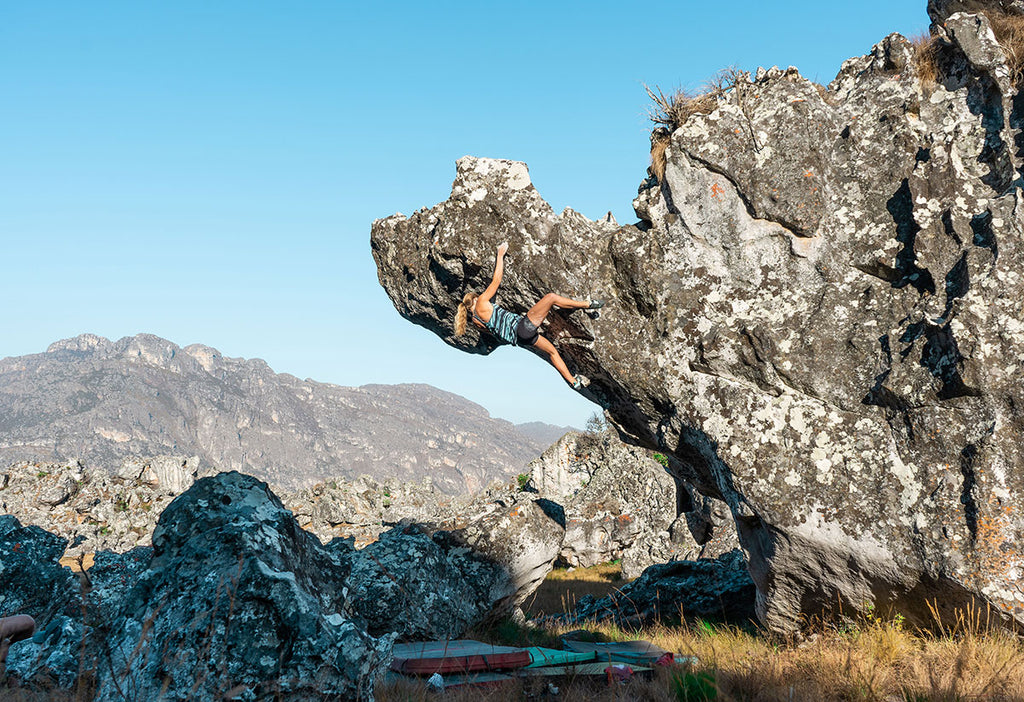 Hidden deep within the heart of Africa lies a bouldering paradise that remains largely undiscovered by the masses. Welcome to Chimanimani, a place where climbing enthusiasts can experience the thrill of scaling world-class boulders amidst breathtaking natural landscapes. In this blog, we'll take you on a journey to this seldom-visited gem and show you why Chimanimani deserves a spot on every boulderer's bucket list.
Chimanimani: A Mystic Bouldering Destination:
For those not deeply entrenched in the bouldering world, the name Chimanimani might not ring a bell. However, for climbers seeking a truly unique experience, this remote African destination is nothing short of legendary. As climber David Naude puts it, "The potential for new boulders and entirely new sectors in Chimanimani is unlike anything I have seen before..." It's a place that promises climbing enthusiasts some of the best experiences of their lives.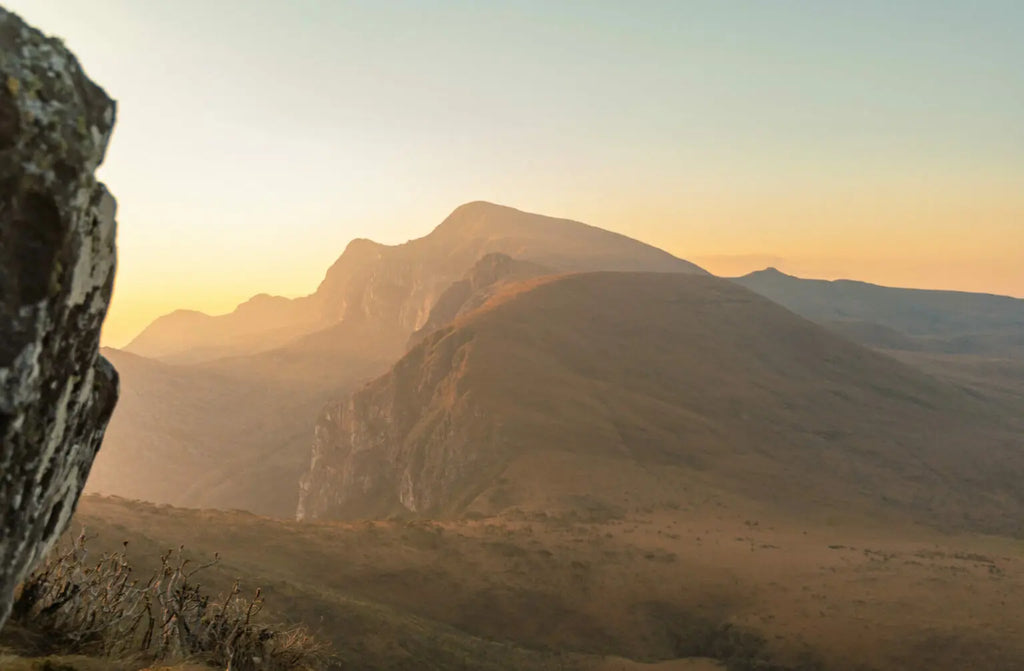 Where to Find Chimanimani:
Situated approximately 13 hours driving from Johannesburg, South Africa and 7 hours from Bulawayo, Zimbabwe, Chimanimani's remoteness adds to its allure. The roads leading to this bouldering haven are surprisingly well-maintained compared to the norm in Zimbabwe, making it relatively accessible. While a 4x4 isn't necessary, having a vehicle with high-ground clearance is essential.
World-Class Bouldering Opportunities:
The climbing experience at Chimanimani is nothing short of world-class. The unique rock formations, often likened to almost marble (Pre-Cambrian quartzite), offer a wide range of climbing possibilities. With routes spanning from V3 to V12, climbers of all skill levels can find challenges suited to their abilities. The density and quality of rock here create a climbing paradise that's a well-kept secret waiting to be explored.
Accommodations and Preparation:
Most climbers opt to use the Mountain Hut as their base during their Chimanimani adventure. However, for those seeking a more immersive experience, camping atop the mountain is also an option. Given the cold climate, packing warm gear is essential, especially considering Chimanimani's reputation as one of the coldest places in Southern Africa.
Gearing Up for the Challenge:
Chimanimani boasts some awe-inspiring highball boulders, and tackling these classics demands proper protection. Climbers looking to attempt these highball challenges should pack as many boulder pads as they can carry. While the walk-in to some of the boulders can be a bit lengthy, hiring local porters not only assists with logistics but also contributes positively to the community.
Exploring Costs and Logistics:
Navigating the fees for Chimanimani can be a bit intricate due to different pricing tiers for locals, regional visitors, and international travelers. Regional visitors can expect the following fees:
Conservation Fee: $4 per day
Park Fee (Accommodation): $10 per day
Porter Fees: $20 per trip
Ranger Fees: $25 per day
Sustenance and Supplies:
It's recommended to bring your own food supplies to Chimanimani, as the area lacks well-stocked stores near the mountains. Freeze-dried meals can be a lifesaver, allowing you to hike with lighter backpacks. While basic supplies can be obtained in the town of Chimanimani, travelers flying in can find a wider selection of necessities in Bulawayo or Harare.
Embracing the Adventure with JR Gear:
As you embark on your Chimanimani journey, having the right gear can make all the difference. JR Gear offers a selection of equipment designed to enhance your experience:
As you embark on your Chimanimani bouldering journey, having the right gear can make all the difference. JR Gear offers a range of meticulously designed products to enhance your climbing experience:
JR Gear Presidon Insulated Std Mummy Sleeping Mat: Stay comfortable and well-rested after a day of intense climbing with this high-quality sleeping mat, ensuring a rejuvenating night's sleep.
JR Gear Helium Down 550 Sleeping Bag: Embrace warmth and comfort during chilly nights in Chimanimani with this premium sleeping bag, designed to keep you cozy and energized.
JR Gear Helium Down 750 Sleeping Bag: For the ultimate insulation against the cold, this sleeping bag provides unparalleled warmth, making it an essential companion in the colder Chimanimani climate.
JR Gear Dry Pump 25L: Specially designed to pump the JR Geart Air Mattress also doubles up as a drybag to keep your gear organized and protected from the elements, allowing you to focus on your climbs without worrying about your equipment.
JR Gear Easy Chair: Take a well-deserved break and relax in style with this portable and lightweight easy chair, a perfect addition to your base camp setup.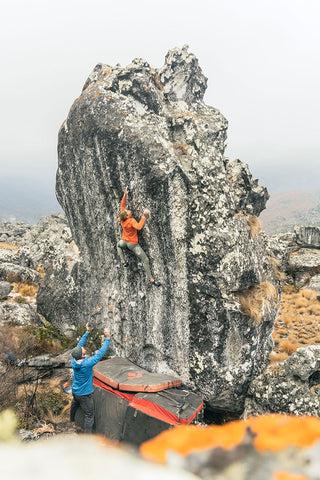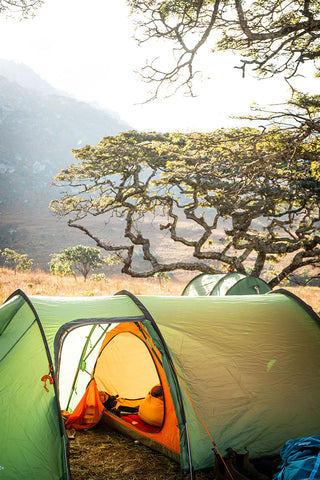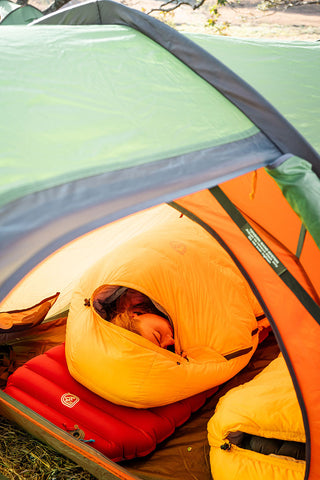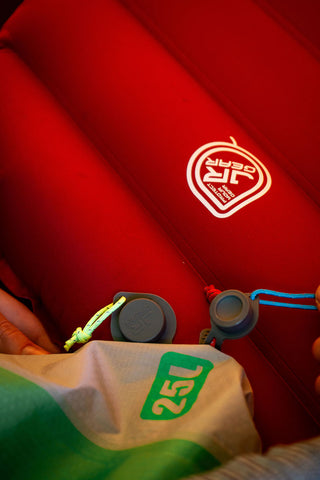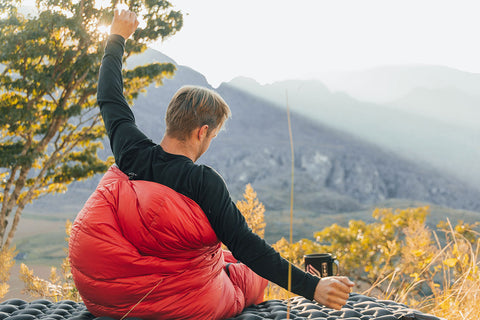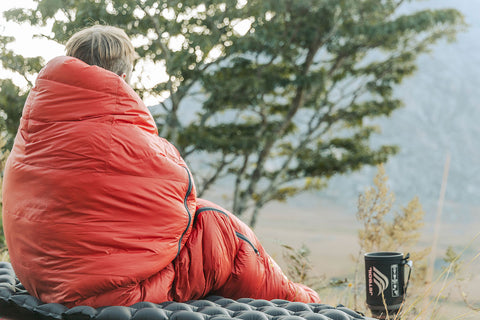 Chimanimani is more than just a bouldering destination; it's a sanctuary for climbers seeking an extraordinary experience off the beaten path. With its pristine rock formations, breathtaking landscapes, and the opportunity to challenge your climbing limits, this hidden gem in Africa deserves a spot on every adventurer's list. As you plan your Chimanimani expedition, remember that JR Gear's specialized equipment can elevate your journey and help you make the most of this rare and remarkable bouldering paradise.
---